You are here
Some Small Simple Tattoo Ideas That Are Absolutely Stunning
by

Beautyspa

on Tue, 02/07/2017 - 19:57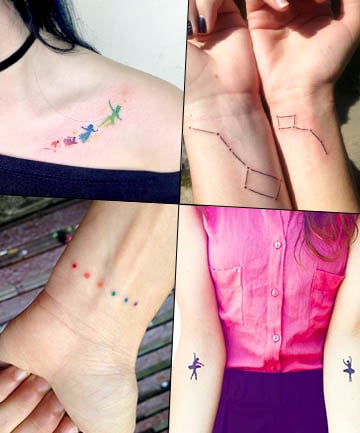 When it comes to getting inked, less is definitely more. Small, simple tattoos are theway to make a big statement. Need proof? Just look to Hollywood "It" girls Selena Gomez, Cara Delevingne and Rita Ora, who all sport tattoo designs that are subtle in stature but big on cool factor. 
Besides being clean and minimalistic, simple tattoo designs have a few practical perks as well. Because the tattoos are small, they won't compete with your outfits and are easier to conceal -- say, for a job interview or wedding. They also take less time for tattoo artists to ink, meaning less pain and less money. In other words, they're pretty much guaranteed to be regret-free. 
Whether you want a meaningful quote tattoo or something that speaks to your love of travel, these cool and stunning simple tattoo ideas will give you all the ink-spiration you need. The only thing left to decide is where on your body to place them.